Today: 2022-01-19 Disclaimer: This is not a financial advice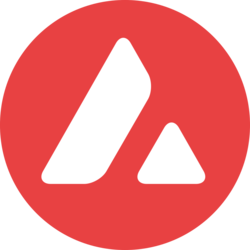 Is it a Good Time to Buy
Avalanche

Right Now?
Current Price
$85.94
Summary of Avalanche(AVAX):
Avalanche(AVAX) today price is $85.94, which is down -40.62305% from it's all time high. The avarage daily volume is $486,512,580.00 and you can trade Avalanche on 100 exchanges.
617680 people are following Avalanche in all social media accounts.
Our algorithm believes it's So Good time to invest in Avalanche with confident score of 3.75 out of 5.
Avalanche is a high throughput smart contract blockchain platform. Validators secure the network through a proof-of-stake consensus protocol. It is said to be fast, low cost, and environmental friendly. Mainnet was launched in September 21, 2020. Since then, the platform has grown to secure over 100+ individual projects, $1.4M+ of AVAX burned (reducing supply), 950+ individual block-producing validators, and over 500k+ community members around the globe. Decentralized finance (DeFi) applications can be found on Avalanche such as Pangolin, TraderJoe, and more.