Today: 2022-08-08 Disclaimer: This is not a financial advice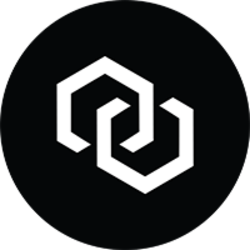 Is it a Good Time to Buy
Chain

Right Now?
Current Price
$0.086244
Summary of Chain(XCN):
Chain(XCN) today price is $0.086244, which is down -53.14043% from it's all time high. The avarage daily volume is $43,105,422.00 and you can trade Chain on 24 exchanges.
170815 people are following Chain in all social media accounts.
Our algorithm believes it's So Good time to invest in Chain with confident score of 3.75 out of 5.
Chain is a cloud blockchain infrastructure that enables organizations to build better financial services from the ground up. Chain has launched Chain Core which is a permissioned and open source blockchain and Sequence, its ledger as a service product. Clients can receive discounts and pay for commercial fees with Chain Tokens (XCN) as well as participate in community protocol governance and access to premium features.