Today: 2022-01-19 Disclaimer: This is not a financial advice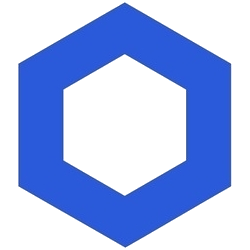 Is it a Good Time to Buy
Chainlink

Right Now?
Current Price
$23.13
Summary of Chainlink(LINK):
Chainlink(LINK) today price is $23.13, which is down -56.17192% from it's all time high. The avarage daily volume is $859,098,665.00 and you can trade Chainlink on 100 exchanges.
840067 people are following Chainlink in all social media accounts.
Our algorithm believes it's So Good time to invest in Chainlink with confident score of 4.0 out of 5.
Chainlink is a framework for building Decentralized Oracle Networks (DONs) that bring real-world data onto blockchain networks, enabling the creation of hybrid smart contracts. These DONs provide decentralized services such as Price Feeds, Proof of Reserve, Verifiable Randomness, Keepers, and the ability to connect to any web API.  It aims to ensure that the external information (pricing, weather data, event outcomes, etc.) and off-chain computations (randomness, transaction automation, fair ordering, etc.) fed to on-chain smart contracts are reliable and tamper-proof.