Today: 2022-01-19 Disclaimer: This is not a financial advice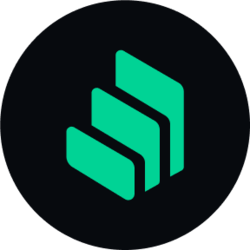 Is it a Good Time to Buy
Compound

Right Now?
Current Price
$179.03
Summary of Compound(COMP):
Compound(COMP) today price is $179.03, which is down -80.35134% from it's all time high. The avarage daily volume is $59,512,292.00 and you can trade Compound on 100 exchanges.
214112 people are following Compound in all social media accounts.
Our algorithm believes it's An Excellent time to invest in Compound with confident score of 4.25 out of 5.
The Compound Governance Token is a governance token on the Compound Finance lending protocol, COMP allows the owner to delegate voting rights to the address of their choice; the owner's wallet, another user, an application, or a DeFi expert. Anybody can participate in Compound governance by receiving delegation, without needing to own COMP. Anybody with 1% of COMP delegated to their address can propose a governance action; these are simple or complex sets of actions, such as adding support for a new asset, changing an asset's collateral factor, changing a market's interest rate model, or changing any other parameter or variable of the protocol that the current administrator can modify.