Today: 2021-10-26 Disclaimer: This is not a financial advice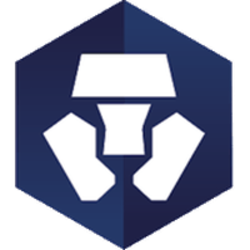 Is it a Good Time to Buy
Crypto.com Coin

Right Now?
Current Price
$0.205786
Summary of Crypto.com Coin(CRO):
Crypto.com Coin(CRO) today price is $0.205786, which is down -25.71425% from it's all time high. The avarage daily volume is $53,208,987.00 and you can trade Crypto.com Coin on 100 exchanges.
1223629 people are following Crypto.com Coin in all social media accounts.
Our algorithm believes it's So Good time to invest in Crypto.com Coin with confident score of 3.75 out of 5.
We propose Crypto.com Chain, the next generation decentralized mobile payment protocol, the most efficient and secure way to pay and be paid in crypto, anywhere, any crypto without fees. Crypto.com Chain will deliver on its vision by developing innovative technology components and processes (inc. scalable encryption algorithm to protect users' privacy, utilizing trusted execution environments, sustainable price stability mechanisms, user protection via PoGSD) catered specifically to cryptocurrency payment, while leveraging proven blockchain technology structural design elements.