Today: 2022-01-19 Disclaimer: This is not a financial advice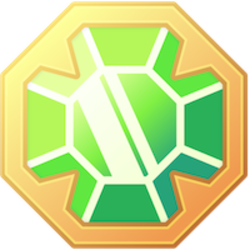 Is it a Good Time to Buy
DeFi Kingdoms

Right Now?
Current Price
$15.39
Summary of DeFi Kingdoms(JEWEL):
DeFi Kingdoms(JEWEL) today price is $15.39, which is down -31.51484% from it's all time high. The avarage daily volume is $71,430,571.00 and you can trade DeFi Kingdoms on 27 exchanges.
118060 people are following DeFi Kingdoms in all social media accounts.
Our algorithm believes it's Not So Good time to invest in DeFi Kingdoms with confident score of 3.0 out of 5.
DeFi Kingdoms blends the appeal of decentralized finance and the current rise of Play-to-Earn economics. It is live on the Harmony ONE network. The JEWEL token is used to purchase useful items and unique NFTs such as Heroes and Kingdoms in the game, as well as various in-game items. Not only is the token used in-game, it is also used for liquidity mining to earn more through staking. JEWEL is also a governance token so holders will have a say in the growth and evolution of the project. Coming phases will release Collectable Hero NFTs with multiple utility cases (including PvP and PvE, and early unlocking of pool rewards) and the release of a limited supply of lands that can be developed and used for resource gathering and NFT equipment crafting.