Today: 2022-08-08 Disclaimer: This is not a financial advice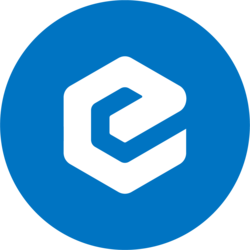 Is it a Good Time to Buy
eCash

Right Now?
Current Price
$0.00004649
Summary of eCash(XEC):
eCash(XEC) today price is $0.00004649, which is down -87.81591% from it's all time high. The avarage daily volume is $9,218,263.00 and you can trade eCash on 36 exchanges.
120300 people are following eCash in all social media accounts.
Our algorithm believes it's An Excellent time to invest in eCash with confident score of 4.5 out of 5.
Derived from one of the most trusted names in the cryptocurrency space, what was once known as BCHA is now eCash. eCash is the natural continuation of the Bitcoin Cash project. Realizing the vision of the legendary Milton Friedman, eCash follows through on key promises such as the innovative Avalanche consensus layer while also introducing concepts never before seen in a Bitcoin project such as staking, fork-free network upgrades, and subchains. Look for the ticker symbol XEC on exchanges, wallets, or price charts, and take your first step towards true financial freedom.