Today: 2022-08-08 Disclaimer: This is not a financial advice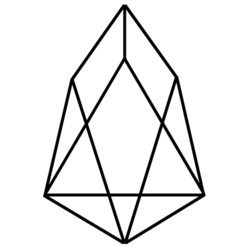 Is it a Good Time to Buy
EOS

Right Now?
Current Price
$1.25
Summary of EOS(EOS):
EOS(EOS) today price is $1.25, which is down -94.46953% from it's all time high. The avarage daily volume is $219,870,100.00 and you can trade EOS on 100 exchanges.
115393 people are following EOS in all social media accounts.
Our algorithm believes it's An Excellent time to invest in EOS with confident score of 4.25 out of 5.
Blockchain built and run by the EOS Community. The EOSIO core development is now in the hands of the community: https://medium.com/eos-network-foundation/eosio-coalition-report-april-28th-71d5b77d63cc About EOS Support: https://EOSsupport.io is an organisation started by community members that serves as a concierge for providing user and technical support for customers who use the EOS Network. EOS Support team offers new services such as coordination efforts for the Mandel consensus upgrade, knowledge base, technical support, and many more for the EOS network. Source: EOS Network Foundation Quarterly Report Q1 2022: https://medium.com/eos-network-foundation/enf-q1-2022-report-5320984367e9 Page 13: https://drive.google.com/file/d/1sL42m5PO-N4BeZUvTa-5w3wU3TQnsp93/view