Today: 2022-09-26 Disclaimer: This is not a financial advice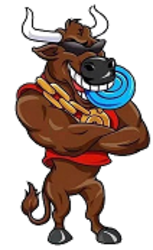 Is it a Good Time to Buy
Feichang Niu

Right Now?
Current Price
$0.000000000165644
Summary of Feichang Niu(FCN):
Feichang Niu(FCN) today price is $0.000000000165644, which is down -99.00655% from it's all time high. The avarage daily volume is $34.32 and you can trade Feichang Niu on 2 exchanges.
8566 people are following Feichang Niu in all social media accounts.
Our algorithm believes it's Bad time to invest in Feichang Niu with confident score of 2.0 out of 5.
Based on the ancient Greek Athenian concept of democratic self-governance, FCN uses blockchain technology to build a decentralized intelligent ecosystem to achieve community self-governance. with DeFi as the underlying technology, FCN helps global blockchain enthusiasts, products and individuals achieve a more open and decentralized self-governance operation through the decentralized on-chain system built, and through the FCNswap decentralized exchange, it meets the community members' various business needs through FCNswap decentralized exchange.