Today: 2022-06-28 Disclaimer: This is not a financial advice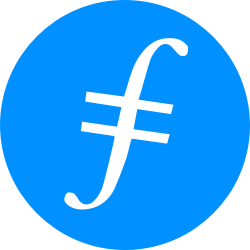 Is it a Good Time to Buy
Filecoin

Right Now?
Current Price
$5.69
Summary of Filecoin(FIL):
Filecoin(FIL) today price is $5.69, which is down -97.6013% from it's all time high. The avarage daily volume is $102,517,010.00 and you can trade Filecoin on 100 exchanges.
156714 people are following Filecoin in all social media accounts.
Our algorithm believes it's An Excellent time to invest in Filecoin with confident score of 4.25 out of 5.
The Filecoin network achieves staggering economies of scale by allowing anyone worldwide to participate as storage providers. It also makes storage resemble a commodity or utility by decoupling hard-drive space from additional services. On this robust global market the price of storage will be driven by supply and demand, not corporate pricing departments, and miners will compete on factors like reputation for reliability as well as price.