Today: 2022-08-08 Disclaimer: This is not a financial advice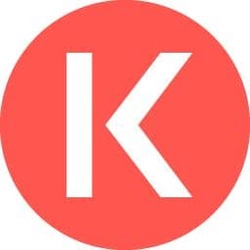 Is it a Good Time to Buy
Kava

Right Now?
Current Price
$2.18
Summary of Kava(KAVA):
Kava(KAVA) today price is $2.18, which is down -76.06716% from it's all time high. The avarage daily volume is $36,348,076.00 and you can trade Kava on 51 exchanges.
207831 people are following Kava in all social media accounts.
Our algorithm believes it's An Excellent time to invest in Kava with confident score of 4.25 out of 5.
Kava is a cross-chain DeFi Hub for decentralized financial services and applications. The Kava DeFi Hub operates like a decentralized bank for digital assets connecting users with products like stablecoins, loans, and interest-bearing accounts so that they can do more and earn more with their digital assets.