Today: 2022-08-08 Disclaimer: This is not a financial advice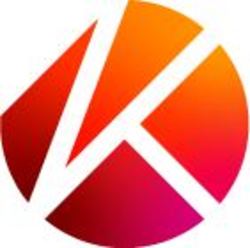 Is it a Good Time to Buy
Klaytn

Right Now?
Current Price
$0.297173
Summary of Klaytn(KLAY):
Klaytn(KLAY) today price is $0.297173, which is down -93.16299% from it's all time high. The avarage daily volume is $33,490,832.00 and you can trade Klaytn on 54 exchanges.
148175 people are following Klaytn in all social media accounts.
Our algorithm believes it's An Excellent time to invest in Klaytn with confident score of 4.5 out of 5.
Klaytn is a public blockchain focused on the metaverse, gamefi, and the creator economy. Officially launched in June 2019, it is the dominant blockchain platform in South Korea and is now undergoing global business expansion from its international base in Singapore. These business expansion activities are supported by the US$500m Klaytn Growth Fund, which aims to grow the ecosystem of companies built on Klaytn. The fund is managed and disbursed by Klaytn Foundation, a Singapore-based non-profit organization established in August 2021. To learn more, please visit https://klaytn.foundation