Today: 2021-12-03 Disclaimer: This is not a financial advice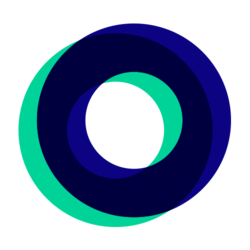 Is it a Good Time to Buy
LINK

Right Now?
Current Price
$285.74
Summary of LINK(LN):
LINK(LN) today price is $285.74, which is down -17.33352% from it's all time high. The avarage daily volume is $7,854,974.00 and you can trade LINK on 3 exchanges.
3153 people are following LINK in all social media accounts.
Our algorithm believes it's Bad time to invest in LINK with confident score of 1.5 out of 5.
LINK (LN) is a digital token created by Line Corporation is a subsidiary of the South Korean internet search giant Naver Corporation. LINK is the digital token that powers the LINE token economy. LINK can be used to pay for or receive benefits from various LINE service categories, such as content, commerce, social, gaming, and digital asset exchange. LINK holds a minimum value of USD 5 when used for payment within the LINE ecosystem, but can rise in value according to market conditions. LINE is focused on expanding the LINE token economy through LINK and a diverse range of dApps to build an ecosystem that serves LINE's hundreds of millions of global users. LINK is distributed as rewards for users of BITBOX. By offering a variety of LINK-related promotions, including rewards based on trading volume and deposits, the BITBOX team aims to encourage participation in the exchange. In addition, when you pay trading fees on BITBOX with LINK, LINK will be accepted at a paid minimum value of USD 5. BITBOX has also prepared additional discount of USD 1 for every LINK used to pay for trading fees for the introduction of the function.