Today: 2021-12-03 Disclaimer: This is not a financial advice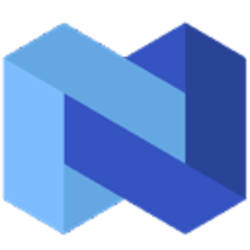 Is it a Good Time to Buy
NEXO

Right Now?
Current Price
$2.84
Summary of NEXO(NEXO):
NEXO(NEXO) today price is $2.84, which is down -30.11748% from it's all time high. The avarage daily volume is $10,378,200.00 and you can trade NEXO on 39 exchanges.
196698 people are following NEXO in all social media accounts.
Our algorithm believes it's So Good time to invest in NEXO with confident score of 3.25 out of 5.
The NEXO Token is an asset-backed token and is backed by the underlying assets of Nexo's loan portfolio. NEXO Tokens Holders will get 30% of the company's profits. NEXO Tokens offer additional utility features such as discounted interest rates on the Nexo Instant Crypto-backed Loans and are also accepted as collateral on the Nexo Platform.