Today: 2022-08-08 Disclaimer: This is not a financial advice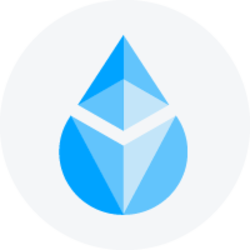 Is it a Good Time to Buy
Lido Staked Ether

Right Now?
Current Price
$1724.46
How to buy Lido Staked Ether today
Open an account at the exchange below so you could buy Lido Staked Ether today
Summary of Lido Staked Ether(STETH):
Lido Staked Ether(STETH) today price is $1724.46, which is down -64.47524% from it's all time high. The avarage daily volume is $3,075,820.00 and you can trade Lido Staked Ether on 12 exchanges.
111221 people are following Lido Staked Ether in all social media accounts.
Our algorithm believes it's So Good time to invest in Lido Staked Ether with confident score of 3.25 out of 5.
Lido Staked Ether (stETH) is a token that represents your staked ether in Lido, combining the value of initial deposit and staking rewards. stETH tokens are minted upon deposit and burned when redeemed. stETH token balances are pegged 1:1 to the ethers that are staked by Lido and the token's balances are updated daily to reflect earnings and rewards. stETH tokens can be used as one would use ether, allowing you to earn ETH 2.0 staking rewards whilst benefiting from e.g. yields across decentralised finance products.