Today: 2021-10-26 Disclaimer: This is not a financial advice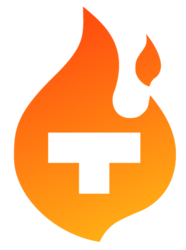 Is it a Good Time to Buy
Theta Fuel

Right Now?
Current Price
$0.327695
Summary of Theta Fuel(TFUEL):
Theta Fuel(TFUEL) today price is $0.327695, which is down -52.14308% from it's all time high. The avarage daily volume is $32,408,643.00 and you can trade Theta Fuel on 25 exchanges.
244875 people are following Theta Fuel in all social media accounts.
Our algorithm believes it's So Good time to invest in Theta Fuel with confident score of 3.5 out of 5.
The operational token of the Theta protocol. TFUEL powers on-chain operations like payments to relayers for sharing a video stream, or for deploying or interacting with smart contracts. Relayers earn TFUEL for every video stream they relay to other users on the network. You can think of Theta Fuel as the "gas" of the protocol. At Mainnet launch on March 15th, TFUEL will be created as a native token on the Theta blockchain.