Today: 2022-01-19 Disclaimer: This is not a financial advice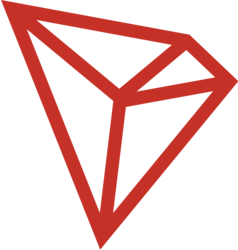 Is it a Good Time to Buy
TRON

Right Now?
Current Price
$0.068198
Summary of TRON(TRX):
TRON(TRX) today price is $0.068198, which is down -70.57336% from it's all time high. The avarage daily volume is $932,804,779.00 and you can trade TRON on 100 exchanges.
204717 people are following TRON in all social media accounts.
Our algorithm believes it's An Excellent time to invest in TRON with confident score of 4.5 out of 5.
What is Tron? Tron's mission is to build a truly decentralized internet and aims to be the largest blockchain-based operating system in the world, known as the TRON protocol. The TRON protocol will offer high scalability, high availability, and high throughput computing to serve decentralized applications via smart contracts. Ethereum EVM-based smart contracts will be compatible and deployable on the TRON network as such Solidity developers do not have to rewrite their applications. Why Tron? Since TRON protocol does not rely on proof of work or mining, instead governed by nodes located around the world, it is decentralized while providing high throughput for transactions on the blockchain. This is suitable for dapps that require high speed transactions especially games. There are a number of tokens already issued on the TRON network and the decentralized exchanges TRX.market has launched. On July 24th 2018, TRON acquired BitTorrent, one of the largest P2P file sharing protocol. As a result of the acquisition, BitTorrent Token (BTT) was launched as the cryptocurrency to power the economics on the BitTorrent network. The Token will be used to inceltivize file sharing and storage within the network.